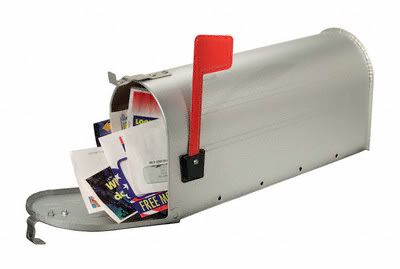 Now, I certainly don't blame you for wanting to get rid of these offers. It is amazing how many we get each week. I used to think that I was something special to get so many credit card companies wanted me to enroll. I've learned the error of my thinking the hard way and I definitely should have removed the temptation long time ago.
But, fortunately, it's actually pretty easy to stop receiving these offers. You have two choices. You can opt out of receiving them for five years or you can opt out of receiving them permanently.
To opt out for five years call 1- 888-5–opt-out or visit www.optoutprescreeen.com.
To opt-out permanently, you have to go online to www.optoutprescreeen.com and you will have to mail back a signed permanent opt out election form. They actually make it harder to get rid of them permanently.
When you call or visit the website, you have to provide information such as home telephone number, name, social security number, and date of birth. If you don't want to call or go online, you can also send letters electing to opt-out permanently to the major consumer reporting companies, Experian, TransUnion, Equifax, Innovis Consumer Assistance in Pittsburgh.
Also, don't forget that the government has set up a national do not call registry as a way to reduce telemarketing calls to your house. Go to www.donotcall.gov to or call 888-382-1222.